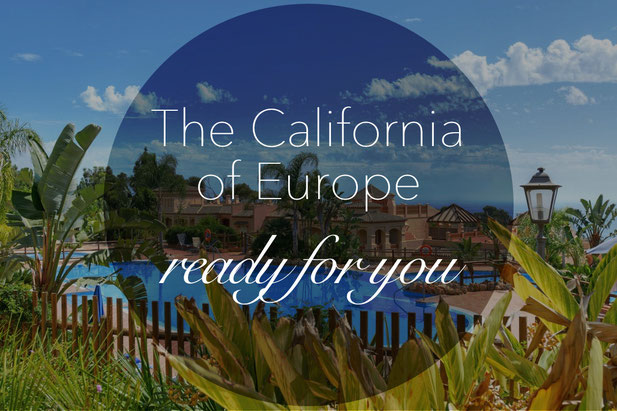 2014 year of records: the best time to invest is now

The Costa del Sol finished 2014 with an extraordinary growth. There had never been so many visitors and tourists in the history of this region in southern Spain. A whole 10.194.000 visitors rounded up 2014 in the Costa del sol, which represents 7,3% more than the previous year (with 9,5 mill.). This shows a steep, stable growth in the last years which actually has stayed inmune to the past financial crisis. Since 2004 the number of visitors has risen 20% (cp. 8,5 mill. in 2004).

But what do these numbers exactly mean and what are the consequences? Die number of visitors keeps rising steeply and, in the meantime, the real estate prices keep sinking. The result is cristal clear: there is a big market with many opportunities for investors. Be it a real estate abroad for your holiday or a reliable return of a real estate investment.

Facts & Figures: Estepona

In the area where the Cobema Apartments are located the current purchase price for a property is situated at an average 1.755 Euro per square meter. The prices of these apartments vary from 1.576 to 2.571 Euro per square meter. This represents prices which are up to 10,20% more favourable for this development - on average.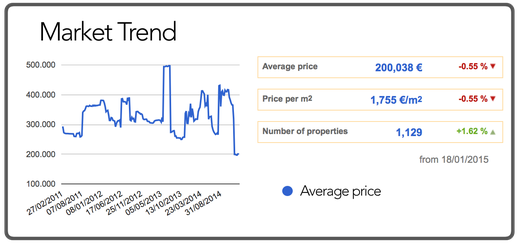 Facts & Figures: Marbella

Golf lovers will get with the El Valle apartments and penthouses their money´s worth. This luxury environment located between glof courses on top af a hill offers purchase prices that range between 2.717 and 2.778 euro/sqm. The average purchase price in Marbella is 2.821 eur/sqm, which represents a minimum of 3,69% more favourable prices for investors.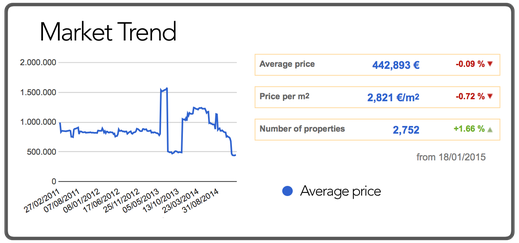 The development of the permanent rental prices in these areas is extremely interesting for purchasers and investors willing to get a high return on investment.

In the Cobema area, between Estepona and Marbella, the rents have risen in the last years over 14% to a current average rent price of 1.196 euro per month.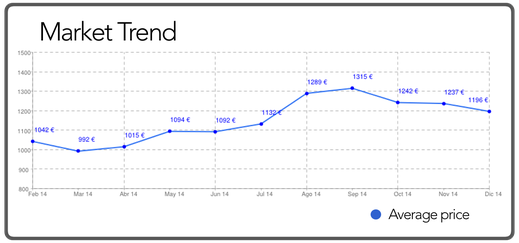 The average rent prices in the area of the El Valle Apartments is currently at 1.978 euro per month, which represents an astonishing 21,5% rise compared to the previous year.