The free ticket in Europe for non-EU Investors

The Spanish Congress approved last year the new Law 14/2013 from the 27th of September of 2013 regarding the residence permit for non EU investors. The BOE (Spanish official state gazette) officially and legally states now that the process to apply for and get a residence permit will be made easier and faster for investors for specific cases, one of them being the acquisition of a residential property for at least 500.000 euros.
Under this new legislation, non-EU citizens who make an investment of at least €500,000 in any sort of residential, commercial property or land will be able to legally live in Spain and, even more, they will also be able to travel within the 26-country Shengen Zone without any restriction. Once a holder of a Golden Visa (officially known as Spanish Residence Permit), you will not require a visa to enter the Europe Schengen area, but can transit and enjoy free movement.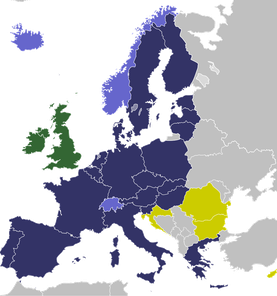 Full Schengen members (EU member states which have implemented the Schengen Agreement).
  Associated Schengen members (non-EU member states which have implemented the Schengen Agreement).
  EU member states which are bound to implement the Schengen Agreement but who have not done so yet).
  EU member states outside the Schengen Area
Some aspects to take into account are that the initial residence visa is issued for one year and then the temporary residence permit is renewed for 2 successive periods of two years, provided that the requirements of the investment activity are maintained.
Currently there is no minimum stay period in Spanish territory, but the holder of the Golden Visa must travel at least once to Spain during the period preceding each renewal.
ATRA LuxusImmobilien offers you its expertise, assistance and counsil regarding any question about the Golden Visa in Spain.